Posts for: April, 2018
By Andrew Thompson, DDS, PC
April 24, 2018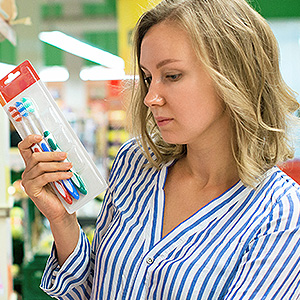 If there's one essential tool for dental health, it's the toothbrush. But though simple in basic design, manufacturers have nonetheless created a dizzying array of choices that often muddy the decision waters for consumers.
It doesn't need to be that way—you can choose the right toothbrush like a boss. First, though, you need to know a toothbrush's purpose expressed as two basic tasks: removing dental plaque, the thin biofilm that causes most dental disease; and stimulating the gums to maintain good health.
So what should you look for in a toothbrush to effectively perform these tasks? Here are 3 important factors to consider when buying this essential dental care tool.
Bristle quality. First, it's a myth that bristles should be hard and stiff to be effective—in fact harder bristles can damage the gums. Opt instead for "soft" bristles that are also rounded on the ends. And look for bristling with different levels of length—shorter length sections work better around the gum line; longer sections help clean back teeth more effectively.
A "Just right" size. Toothbrushes aren't uniform—you'll need to choose a size and shape that works well for you personally. You might find an angled neck or a tapered head easier for getting into your mouth's hard to reach places. If you have problems with dexterity, look for a brush with large handles. And be sure to ask us at the dental office for recommendations on brush dimensions that are right for you.
ADA Seal of Acceptance. Just like toothpaste brands, the American Dental Association assigns its seal of approval to toothbrushes they've evaluated and found to meet certain standards. Although you can find high quality toothbrushes that haven't sought this evaluation, an ADA seal means it's been independently tested and found safe and effective for use.
Of course, no matter how high quality the toothbrush you buy, it'll only be as effective as your brushing technique. So, be sure to use gentle circular or oval motions along all your teeth and gumline surfaces—it should take you about two minutes. We'll be happy to show you the proper technique in more detail, so you'll be able to get the most out of your chosen toothbrush.
If you would like more information on effective daily hygiene practices, please contact us or schedule an appointment for a consultation.
By Andrew Thompson, DDS, PC
April 14, 2018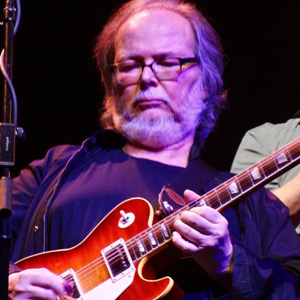 Fans of the legendary rock band Steely Dan received some sad news a few months ago: Co-founder Walter Becker died unexpectedly at the age of 67. The cause of his death was an aggressive form of esophageal cancer. This disease, which is related to oral cancer, may not get as much attention as some others. Yet Becker's name is the latest addition to the list of well-known people whose lives it has cut short—including actor Humphrey Bogart, writer Christopher Hitchens, and TV personality Richard Dawson.
As its name implies, esophageal cancer affects the esophagus: the long, hollow tube that joins the throat to the stomach. Solid and liquid foods taken into the mouth pass through this tube on their way through the digestive system. Worldwide, it is the sixth most common cause of cancer deaths.
Like oral cancer, esophageal cancer generally does not produce obvious symptoms in its early stages. As a result, by the time these diseases are discovered, both types of cancer are most often in their later stages, and often prove difficult to treat successfully. Another similarity is that dentists can play an important role in oral and esophageal cancer detection.
Many people see dentists more often than any other health care professionals—at recommended twice-yearly checkups, for example. During routine examinations, we check the mouth, tongue, neck and throat for possible signs of oral cancer. These may include lumps, swellings, discolorations, and other abnormalities—which, fortunately, are most often harmless. Other symptoms, including persistent coughing or hoarseness, difficulty swallowing, and unexplained weight loss, are common to both oral and esophageal cancer. Chest pain, worsening heartburn or indigestion and gastroesophageal reflux disease (GERD) can also alert us to the possibility of esophageal cancer.
Cancer may be a scary subject—but early detection and treatment can offer many people the best possible outcome. If you have questions about oral or esophageal cancer, call our office or schedule a consultation. You can learn more in the Dear Doctor magazine article "Oral Cancer."