Posts for: September, 2020
By Andrew Thompson, DDS, PC
September 20, 2020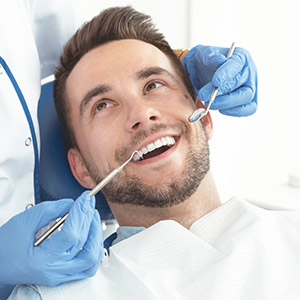 Tooth decay is more prevalent than diseases like cancer, heart disease or influenza. It doesn't have to be—brushing with fluoride toothpaste, flossing, less dietary sugar and regular dental cleanings can lower the risk of this harmful disease.
Hygiene, diet and dental care work because they interrupt the disease process at various points. Daily hygiene and regular dental cleanings remove dental plaque where oral bacteria flourish. Reducing sugar eliminates one of bacteria's feeding sources. With less bacteria, there's less oral acid to erode enamel.
But as good as these methods work, we can now take the fight against tooth decay a step further. We can formulate a prevention strategy tailored to an individual patient that addresses risk factors for decay unique to them.
Poor saliva flow. One of the more important functions of this bodily fluid is to neutralize mouth acid produced by bacteria and released from food during eating. Saliva helps restore the mouth's ideal pH balance needed for optimum oral health. But if you have poor saliva flow, often because of medications, your mouth could be more acidic and thus more prone to decay.
Biofilm imbalance. The inside of your mouth is coated with an ultrathin biofilm made up of proteins, biochemicals and microorganisms. Normally, both beneficial and harmful bacteria reside together with the "good" bacteria having the edge. If the mouth becomes more acidic long-term, however, even the beneficial bacteria adapt and become more like their harmful counterparts.
Genetic factors. Researchers estimate that 40 to 50 hereditary genes can impact cavity development. Some of these genes could impact tooth formation or saliva gland anatomy, while others drive behaviors like a higher craving for sugar. A family history of tooth decay, especially when regular hygiene habits or diet don't seem to be a factor, could be an indicator that genes are influencing a person's dental health.
To determine if these or other factors could be driving a patient's higher risk for tooth decay, many dentists are now gathering more information about medications, family history or lifestyle habits. Using that information, they can introduce other measures for each patient that will lower their risk for tooth decay even more.
If you would like more information on reducing your risk of tooth decay, please contact us or schedule an appointment for a consultation. You can also learn more about this topic by reading the Dear Doctor magazine article "What Everyone Should Know About Tooth Decay."
By Andrew Thompson, DDS, PC
September 10, 2020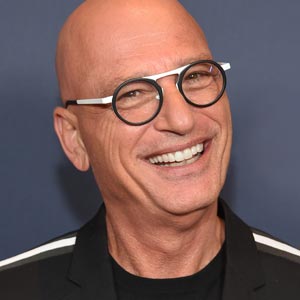 You probably wouldn't be surprised to hear that someone playing hockey, racing motocross or duking it out in an ultimate fighter match had a tooth knocked out. But acting in a movie? That's exactly what happened to Howie Mandel, well-known comedian and host of TV's America's Got Talent and Deal or No Deal. And not just any tooth, but one of his upper front teeth—with the other one heavily damaged in the process.
The accident occurred during the 1987 filming of Walk Like a Man in which Mandel played a young man raised by wolves. In one scene, a co-star was supposed to yank a bone from Howie's mouth. The actor, however, pulled the bone a second too early while Howie still had it clamped between his teeth. Mandel says you can see the tooth fly out of his mouth in the movie.
But trooper that he is, Mandel immediately had two crowns placed to restore the damaged teeth and went back to filming. The restoration was a good one, and all was well with his smile for the next few decades.
Until, that is, he began to notice a peculiar discoloration pattern. Years of coffee drinking had stained his other natural teeth, but not the two prosthetic ("false") crowns in the middle of his smile. The two crowns, bright as ever, stuck out prominently from the rest of his teeth, giving him a distinctive look: "I looked like Bugs Bunny," Mandel told Dear Doctor—Dentistry & Oral Health magazine.
His dentist, though, had a solution: dental veneers. These thin wafers of porcelain are bonded to the front of teeth to mask slight imperfections like chipping, gaps or discoloration. Veneers are popular way to get an updated and more attractive smile. Each veneer is custom-shaped and color-matched to the individual tooth so that it blends seamlessly with the rest of the teeth.
One caveat, though: most veneers can look bulky if placed directly on the teeth. To accommodate this, traditional veneers require that some of the enamel be removed from your tooth so that the veneer does not add bulk when it is placed over the front-facing side of your tooth. This permanently alters the tooth and requires it have a restoration from then on.
In many instances, however, a "minimal prep" or "no-prep" veneer may be possible, where, as the names suggest, very little or even none of the tooth's surface needs to be reduced before the veneer is placed. The type of veneer that is recommended for you will depend on the condition of your enamel and the particular flaw you wish to correct.
Many dental patients opt for veneers because they can be used in a variety of cosmetic situations, including upgrades to previous dental work as Howie Mandel experienced. So if slight imperfections are putting a damper on your smile, veneers could be the answer.
If you would like more information about veneers and other cosmetic dental enhancements, please contact us or schedule a consultation. To learn more, read the Dear Doctor magazine articles "Porcelain Veneers" and "Porcelain Dental Crowns."