Posts for tag: dental injuries
By Andrew Thompson, DDS, PC
July 18, 2019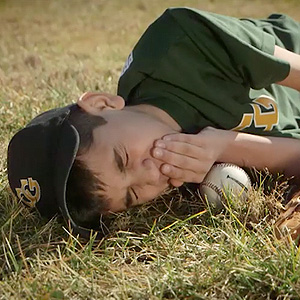 Once they learn to walk, there's no stopping most children. Sometimes it can be a little jarring, as when you discover your toddler on top of the kitchen counter reaching in the cupboard on tip-toes for a snack!
Fortunately, children are fairly resilient. Unfortunately, they're not invincible — some of their adventures could result in physical injuries, especially to the highly vulnerable area of the mouth.
Even if you've carefully "child-proofed" your home, it's still best to be prepared for mishaps. Here are 3 common dental injuries and how to handle them.
Soft tissue injuries. Making contact with the ground or hard objects like furniture can injure the lips, tongue, cheeks or gums and cause bleeding, cuts or bruising. First, clean the area with clean water and a cloth or gauze as best you can, making sure there aren't any trapped pieces of tooth or dirt. Apply gentle, continuous pressure with a clean cloth to control bleeding, and apply ice packs or cold compresses for swelling. Don't apply bleach, aspirin or similar medications to open wounds. If the bleeding won't stop or the wounds look serious or deep, go to an emergency room.
Chipped or displaced tooth. A blunt force mouth injury can chip or push (displace) teeth out of position. In this case try to save any chipped pieces you find — your dentist may be able to re-bond them to the tooth. A displaced tooth is a dental emergency, so contact your dentist immediately. Don't try to re-position the tooth yourself unless it's completely knocked out.
Knocked-out tooth. Actions to take with a knocked-out tooth depend on whether it's a permanent or primary (baby) tooth. If permanent, rinse the tooth with clean water. Handle it by the crown (never by the root) and gently place it back in the empty socket. If that's not possible, place the tooth between your child's cheek and gum (if the child is old enough not to swallow it by mistake. You can also place it in a glass of cold milk. Get to a dentist or an emergency room as soon as possible — minutes count for a successful reattachment. Conversely, don't try to put a primary tooth back in its socket — you could damage the developing permanent tooth beneath the gum line. But do see a dentist as soon as possible for an examination.
If you would like more information on responding to mouth injuries in children, please contact us or schedule an appointment for a consultation.
By Andrew Thompson, DDS, PC
February 05, 2016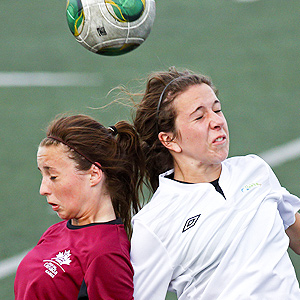 If you regularly participate in sports or other physical activity, you're at a higher risk for dental injuries. While chipped teeth are the most common result of these injuries, a few may result in more serious trauma — dislodged, cracked or knocked out teeth. In these cases, the core of the tooth — the pulp — and the root may have been damaged. Saving the tooth may require endodontic treatment and possibly the expertise of a specialist in the field, an endodontist.
Endodontics, from the Greek words for "within" and "tooth," is a specialty of dentistry that treats disease or damage affecting the inner parts of a tooth, particularly the pulp chamber, the root canals, and the root. While all dentists are trained in endodontic procedures, an endodontist has advanced training, experience and specialized equipment to address complex cases.
The type of endodontic treatment needed for an injured tooth will depend on the extent of damage. A mature, permanent tooth with pulp damage, for example, may require a root canal treatment. In this procedure the pulp chamber and root canals are thoroughly cleaned out, and then are filled with a special filling to prevent any future infection. Later the tooth should be crowned to permanently seal it. Although a general dentist may perform a root canal, more complex cases, such as a tooth with an extensive root canal network, may need to be performed by an endodontist using microscopic equipment.
A tooth that has undergone severe trauma, especially a knocked out tooth, will need extensive follow-up care by a general dentist and possibly an endodontist to improve its chances of long-term survival. Because of the severity, the tooth may lose viability and the body ultimately may begin to reject it. For this reason, the tooth should be monitored on a regular basis and may need further treatment from time to time, even up to five years after the injury.
One final word: if you participate in sports or exercise activity, you can significantly reduce your risk of dental injury with a mouthguard. There are various types, but the best protection is one custom designed to fit the specific contours of your mouth. We'll be glad to advise you further on how to protect your teeth from injury.
If you would like more information on dental injury prevention and treatment, please contact us or schedule an appointment for a consultation. You can also learn more about this topic by reading the Dear Doctor magazine article "Trauma & Nerve Damage to Teeth."
By Andrew Thompson, DDS, PC
April 15, 2015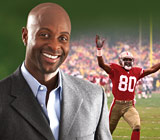 According to NFL football legend Jerry Rice, "Football can be brutal—injuries, including those to the face and mouth, are a common risk for any player." And if anyone should know, it would be Jerry.
During an interview with Dear Doctor magazine, the retired NFL pro discussed his good fortune to have had just a few minor dental injuries during his pro playing days. He credits this success to the trainers and protective equipment professional football teams have to keep the players off the injured list. However, this was not the case during his earlier years in football. "There wasn't a lot of focus on protecting your teeth in high school," he said. "You had to buy your own mouthguard." He continued, "Things changed, though, when I went to college."
Unfortunately, not much has changed since Jerry's high school days for young athletes. This is why we feel it is so important that parents and caregivers understand the risks and take proactive steps towards protecting the teeth, gums, bone and soft tissues of their children with a mouthguard. This is especially true for anyone — adults included — participating in high-contact sports such as basketball, baseball, hockey (field and ice), football, soccer, wrestling, martial arts, boxing and activities such as skateboarding, in-line skating and skydiving.
But all mouthguards are not the same. The best mouthguard, based upon evidence-based research, is one that is custom-designed and made by a dental professional, with the athlete's individual needs taken into account.
We make our custom mouthguards from precise and exact molds of your teeth, and we use resilient and tear-resistant materials. Once completed, it should be comfortable yet fit snugly so that you are able to talk and breathe easily with it in place. It should also be odorless, tasteless, not bulky and have excellent retention, fit and sufficient thickness in critical areas.
And while mouthguards may seem indestructible, they do require proper care. You should clean it before and after each use with a toothbrush and toothpaste, transport and store the mouthguard in a sturdy container that has vents, make sure not to leave it in the sun or in hot water and rinse it with cold, soapy water or mouthwash after each use. And last but not least, you should periodically check it for wear and tear so that you will know when replacement is needed.
To learn more about mouthguards, continue reading the Dear Doctor magazine article "Athletic Mouthguards." Or you can contact us today to schedule an appointment so that we can conduct a thorough examination and make molds of your teeth for your custom mouthguard. And if you want to read the entire feature article on Jerry Rice continue reading "Jerry Rice — An Unbelievable Rise To NFL Stardom."