Posts for tag: saliva
By Andrew Thompson, DDS, PC
August 27, 2019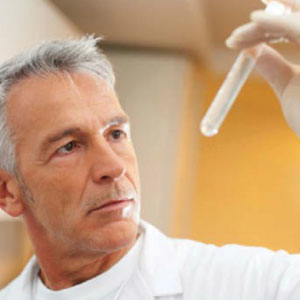 Saliva probably doesn't rate high on your amazement meter. You're more likely to notice its absence and the dry irritation that results.
But you might be more impressed with this unsung bodily fluid if you knew all the things it does. It's definitely a multi-tasker, performing a number of jobs (including aiding in digestion) that not only keep your oral health on track, but your general well-being too. And there are even new testing methods where saliva may even tell us when you're not doing so well.
Here are 3 more tasks your saliva is doing for your mouth right now that truly makes it amazing.
Cleansing. Your teeth's chewing action shreds food so it's easier to digest. But that also leaves behind tiny particles in your mouth. Bacteria feast on these particles (especially carbohydrates like sugar) and produce acid as a byproduct, which can increase your risk of tooth decay. Saliva serves as a kind of "rinse cycle" for your mouth, helping to wash a good bit of these errant particles down your throat and away from hungry bacteria.
Defense. Speaking of bacteria, your mouth is home to millions of them. While most are harmless or even beneficial, a fraction can harm your teeth and gums. Saliva is your first line of defense, emitting an antibody known as Immunoglobulin A that targets these bacteria. Saliva also produces an antibacterial substance called lyzozyme that prevents bacteria from growing.
Enamel Protection. Although it's the strongest substance in the body, your teeth's enamel can't withstand the effects of mouth acid, the by-product of bacterial feeding and growth. Acid levels naturally rise after eating; but even this sudden rise can begin the process of demineralization where minerals in enamel dissolve. Saliva saves the day by first neutralizing the acid and restoring the mouth's normal pH in about thirty minutes to an hour. It also helps restore minerals in enamel, a process called remineralization. It's all in a day's work for this remarkable fluid.
If you would like more information on the importance of saliva to oral health, please contact us or schedule an appointment for a consultation. You can also learn more about this topic by reading the Dear Doctor magazine article "Saliva: How it is used to Diagnose Disease."
By Andrew Thompson, DDS, PC
December 29, 2014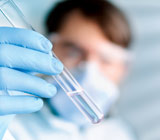 When you think of saliva, the word "amazing" probably doesn't come to mind. But your life and health would be vastly different without this "wonder" fluid at work in your mouth.
Saliva originates from a number of glands located throughout the mouth. The largest are a pair known as the parotids, located just under the ears on either side of the lower jaw, which produce a thin and watery liquid. The sublingual glands under the tongue produce thicker saliva with a mucous secretion; the saliva from the submandibular glands located under the lower jaw has a consistency somewhere between that of the parotids and the sublingual glands. All these different consistencies of saliva combine to produce a fluid rich in proteins, enzymes, minerals and antibodies.
Saliva performs at least five basic functions in the mouth. First, it washes away food particles after eating and reduces the amount of sugar available for decay-causing bacteria to consume. It protects and disinfects the mouth with antibodies, proteins and enzymes that fight against and help prevent the growth of bacteria. Saliva neutralizes high acidity levels in the mouth, necessary to prevent enamel erosion from acid; and when enamel has softened due to acidity (de-mineralization), the calcium and other minerals in saliva help restore some of the enamel's lost minerals (re-mineralization). Saliva also aids in digestion by lubricating the mouth and helping the body break down starches in food with its enzymes.
In recent years, scientists have also gained insight into another property of saliva that promises better disease diagnosis in the future. Like blood and urine, saliva contains biological markers for disease. As more diagnostic machines calibrated to these specific markers are developed and used, it could signal a more effective way to identify conditions from saliva samples that are easier to collect than other bodily fluids.
Its less than glamorous image aside, your mouth would be quite a different (and unhealthy) place without saliva. And, developments in diagnostics could make this unsung fluid even more valuable in maintaining your health.
If you would like more information on the importance of saliva to oral health, please contact us or schedule an appointment for a consultation. You can also learn more about this topic by reading the Dear Doctor magazine article "Secrets of Saliva."