Posts for tag: toothache
By Andrew Thompson, DDS, PC
February 28, 2018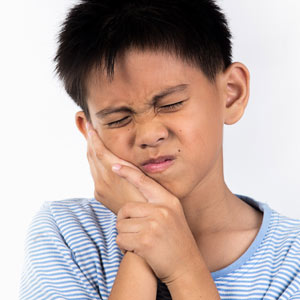 What should you do if your child complains about a toothache? Before calling our office, try first to learn what you can about the toothache.
You should first ask them where exactly the pain is coming from — one particular tooth or a generalized, dull ache. Also try to find out, as best they can tell you, when they first noticed the pain. Try then to look at the tooth or area where they indicate the pain is coming from: since tooth decay is a prime cause for tooth pain, you should look for any obvious signs of it like brown spots or cavities. You should also look at the gums around the teeth for any redness or swelling, a sign of an abscess or periodontal (gum) disease.
If you notice any of these signs, the pain persists for more than a day, or it has kept the child awake during the night, you should have us examine them as soon as possible. If you notice facial swelling or they're running a fever, please call and we will see them immediately. If it's definitely tooth decay, it won't go away on its own. The longer we wait to treat it, the worse its effects in the mouth.
In the meantime, you should also try to alleviate the pain as best you can. If when looking in the mouth you noticed food debris (like a piece of hard candy) wedged between the teeth, try to gently remove it with dental floss. Give them ibuprofen or acetaminophen in an appropriate dosage for their age to relieve pain, or apply an ice pack on and off for about 5 minutes at a time to the outside of their jaw.
If any of these remedies stops the pain within an hour, you can wait until the next day to call for an appointment. If the pain persists, though, then an abscess could be developing — you should call that day to see us.
Regardless of when the pain stops, or whether you see any abnormal signs, it's still important your child see us for an accurate diagnosis. Their toothache maybe trying to tell you something's wrong — and the earlier a problem is found and treated, the better the outcome.
If you would like more information on dental problems in young children, please contact us or schedule an appointment for a consultation. You can also learn more about this topic by reading the Dear Doctor magazine article "A Child's Toothache."
By Andrew Thompson, DDS, PC
December 12, 2013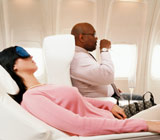 People who fly or scuba dive know firsthand how changes in atmospheric pressure can affect the body: as minor as a popping in the ears, or as life-threatening as decompression sickness. Pressure changes can also cause pain and discomfort in your teeth and sinuses — in fact, severe pain could be a sign of a bigger problem.
Barotrauma (baro – "pressure;" trauma – "injury"), also known as a "squeeze," occurs when the unequal air pressures outside and inside the body attempt to equalize. Many of the body's organs and structures are filled with air within rigid walls; the force created by equalization presses against these walls and associated nerves, which in turn causes the pain.
The sinus cavities and the middle ear spaces are especially sensitive. Each of these has small openings that help with pressure equalization. However, they can become swollen or blocked with mucous (as when you have a head cold), which slows equalization and contributes to the pain.
It's also possible to experience tooth pain during pressure change. This is because the back teeth in the upper jaw share the same nerve pathways as the upper jaw sinuses — pain originating from the sinuses can be felt in the teeth, and vice-versa. In fact, it's because of this shared pathway that pressure changes can amplify pain from a tooth with a deeper problem, such as a crack, fracture or a defect in dental work.
Besides problems with your teeth, the severe pain could also be related to temporo-mandibular joint dysfunction (TMD), which is pain or discomfort in the small joint that connects your lower jaw to your skull. There are a number of causes for this, but a common one for scuba divers is an ill-fitted regulator mouthpiece that they are biting down on too hard while diving. A custom-fitted mouthpiece could help alleviate the problem.
If you've been experiencing tooth pain during pressure change events, you should see us for an examination before you fly or dive again. There might be more to your pain — and correcting these underlying problems could save you extreme discomfort in the future.
If you would like more information on the effects of atmospheric pressure changes on teeth, please contact us or schedule an appointment for a consultation. You can also learn more about this topic by reading the Dear Doctor magazine article "Pressure Changes Can Cause Tooth & Sinus Pain."
By Andrew Thompson, DDS, PC
August 06, 2013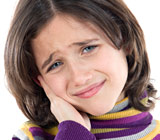 It can be daunting for parents to know just what to do when their child complains of an ache or pain. What if your child tells you their tooth hurts — is that cause for alarm? That's actually not so easy to determine, but there are some things you should do when your child has a toothache.
First, try to determine from your child exactly where the pain is coming from and how long it's been hurting. Look for an apparent cause for the pain: the most common is tooth decay, considered a type of infection caused by bacteria, and normally indicated by brown spots or tiny holes (cavities) on the biting surfaces or between teeth. Look for swelling or tenderness in the gum tissues, a sign of a possible abscess. Debris caught between teeth may also cause pain.
The pain might stem from an injury. Though the lips and outer tissues may appear fine, a blow to the face or other traumatic incident may have damaged the teeth. Without treatment, pulp tissue within a traumatized tooth may die and lead to an infection and potential tooth loss.
If you see any of these signs or symptoms, or the pain keeps your child up at night or continues into the next day, you should contact our office as soon as possible so that we can do a full evaluation of the tooth. In the meantime, there are some things you can do to help lessen the pain. First, clean the teeth to remove any debris. Administer ibuprofen or acetaminophen (in the proper dosage for a child) for pain relief. An ice pack against the jaw may also help, but alternate on and off in five-minute intervals to prevent burning the skin with the ice.
If these steps stop the pain within an hour, you can wait until the next day to make an appointment. If not, this may be indicative of an abscess forming and you should not delay contacting our office. The quicker we can properly diagnose and begin treatment, the less chance your child will suffer from any long-term damage to their teeth.
If you would like more information on caring for a child's toothache, please contact us or schedule an appointment for a consultation. You can also learn more about this topic by reading the Dear Doctor magazine article "A Child's Toothache."